Our Teachers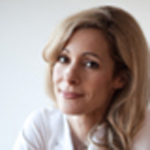 Giovanna graduated at the Università di Roma La Sapienza in History of Literary Critics and later completed a graduate level training course in text theory and education. She taught grade school Italian, History and Geography in Rome for five years before focusing her teaching of Italian as a foreign language. After moving to Paris, France, where she lived for nine years, she taught Italian language at several universities. During her time in Paris, Giovanna also co-authored a textbook on teaching methods for Italian as second language and translated and revised texts for various publishers such as: La Scuola, Giunti, Larousse and CNED. In 2006 Giovanna spent a year teaching Italian at the University of Iowa. Forever fond of teaching and mentoring students, Giovanna continues this passion while also operating her own interior design business, Gio Style Design, LLC.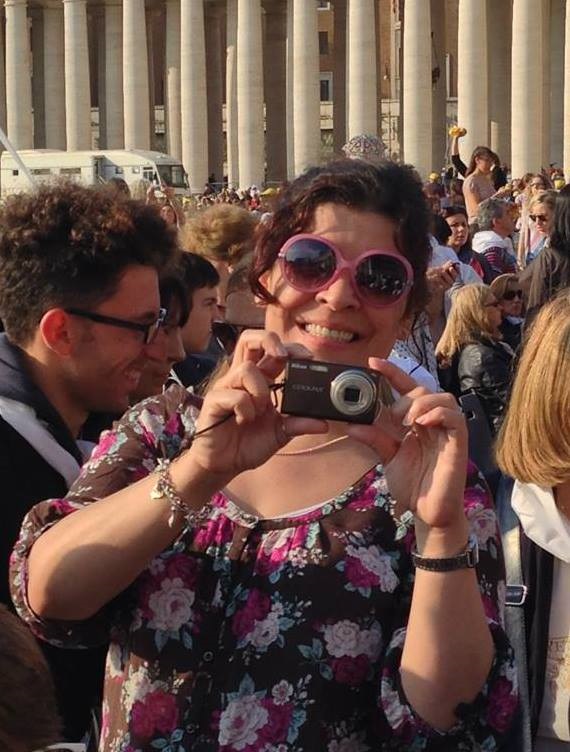 Alessia started teaching Italian to foreigners in the early 90's, working for the AFSAI (Associazione per la Formazione, gli Scambi e le Attività Interculturali), an association that promotes and supports short and long-term exchanges throughout the world. She has served as director of the Sardinian branch of the association and oversaw the long-term exchange program for students staying in Italy for one year. She also organized and managed several short-term exchange programs throughout Europe financed by the European Community (mainly through the Youth for Europe program). After graduating from the University of Cagliari, in Sardinia, Italy, with a Master degree in Language Teaching Methodology and Linguistics, she won a scholarship to study at the Scuola di Specializzazione in Didattica della Lingua Italiana a Stranieri (School for the Teaching of Italian as a Second Language) at the Università per Stranieri di Siena. Her studies focused on the methodology of teaching Italian language and literature, Italian linguistics, semiotics, education, linguistic politics, and evaluation and language testing. She offered Italian language and Culture courses in Siena and Paris between 2005 and 2007. She then moved to the US to work at the University of Massachusetts from September 2007 until May 2009. That same year she came to Chicago where she started her teaching experience at Loyola University where she continues to teach. In recent years, her main focus has been to encourage as many students as possible to pursue CILS Certification (Certificate of Italian as a Foreign Language) by the Università per Stranieri di Siena, Italy. After 10 years of commitment to this program, she is a recognized expert in preparation of foreign students for CILS.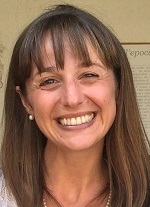 Paola graduated from the Università Cattolica di Roma in 2004 with a degree in Dentistry. While practicing Dentistry she also worked as a translator, focusing mostly on articles published in medical journals. Her passion for the Italian culture inspired her to change careers, so she earned a DITALS certificate from the Università per gli stranieri in Siena, for teaching Italian as a foreign language. In Rome, Paola taught at the Leonardo da Vinci school. She also worked for Thomas More College, where she taught American students who were studying abroad. Born and raised in Rome, Paola has a profound appreciation for classical history and literature and loves to share her passion for all things Italian. Paola enjoyes spending her leisure time traveling and exploring new cultures through dance.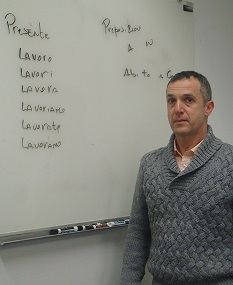 Massimiliano was born and raised in La Spezia, Italy. He graduated in Literature with a major in Classics from the University of Florence. He taught Italian literature and History in Treviglio, a small town near Bergamo. In 2003 Massimiliano moved to Chicago and continued his teaching career as an Italian and Latin teacher in Chicago Public Schools and in Lake Forest. Whilst teaching full-time, he earned a Master's in Clinical Psychology at Roosevelt University and a Master's in Education at National Louis University. He is currently a full-time student at The Chicago School of Professional Psychology as well as a language instructor here at ItalCultura.
Silvia was born in Tuscany and has a degree in Foreign Languages and Literature, at the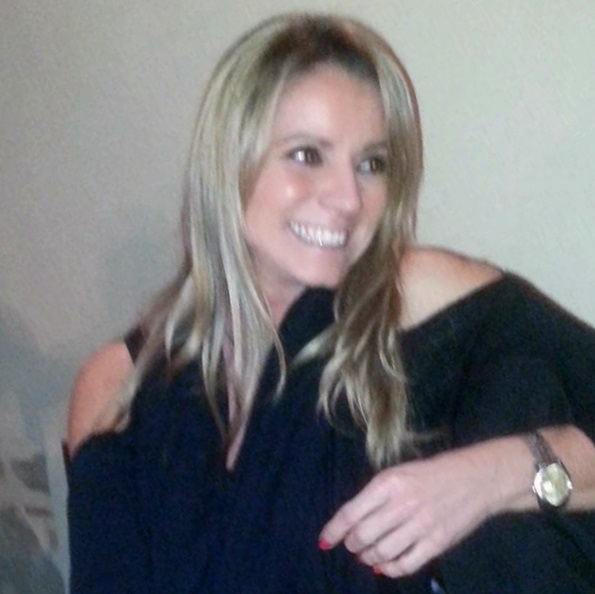 University of Pisa. After that, she took a two year Forth Level Postgraduate Course in French Language in Paris. Then a one year Postgraduate Course in Teaching of Italian as a Foreign Language. She has been official Translator and Interpreter for Business Negotiations and Documents, for Multinational Chemical Company (based in France, Belgium and Italy). She has been teaching Italian as a second language in "Dante Alighieri School", in Livorno. She has been the Coordinator for the Teaching of Italian L2 at the School of Italian Language "Italiamo" at "British School" in Pisa and she was in charge of the training of teachers at the same school. After traveling in different countries, mainly France and Spain, she moved to Chicago in 2007.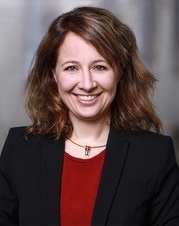 Veronica was born in Fano, Italy (Marche region), and graduated with a degree in Foreign Languages and literature at the University of Bologna with a major in German literature. In 2001 she moved to Kiel (Northern Germany) to earn a PhD in German Studies. There she was an Italian lecturer in the Department of Roman languages for 4 years where she taught language classes as well as Italian regional and cultural studies. She also supported the cultural activities organized in the Department as well as translated and proofread publications of its members. While earning her PhD and thereafter, Veronica led language classes for adults and kids at the Italian Institute "Dante Alighieri" and at INlingua School of Languages. She is author of a monograph on the concept of Theology in Thomas Mann's "Doctor Faustus" and published other scientific articles and reviews on different literary topics. After moving to Hamburg in 2007, she used her language skills in the translation business, first as a translator (German and English into Italian) and then as a project manager. In 2018 Veronica came to Chicago with her family and once again she has realized how much she enjoys teaching her mother tongue and sharing impressions about Italian culture and history in a multicultural setting.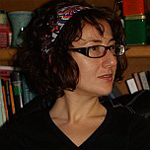 Claudia earned her degree in Comparative Language at the University of Milan, focusing on English and Russian literature. During her university years she travelled across Russia, England, Ireland, and the USA, doing research on different aspects of Modernism. After moving to Chicago she took a Master's degree in English Literature at DePaul University. She wrote her thesis on Virginia Woolf's shorter fiction and its relation to British philosophy. Claudia enjoys working as a translator and interpreter, and as an independent researcher on different themes of Italian and English literature for different Chicago cultural institutions. Teaching is an essential part of her life as she is also a certified yoga instructor. Claudia taught Italian at DePaul University and Columbia College.