Our Teachers
Giovanna Brunetti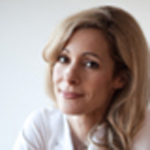 Giovanna graduated at the Università di Roma La Sapienza in History of Literary Critics and later completed a graduate level training course in text theory and education. She taught grade school Italian, History and Geography in Rome for five years before focusing her teaching of Italian as a foreign language. After moving to Paris, France, where she lived for nine years, she taught Italian language at several universities. During her time in Paris, Giovanna also co-authored a textbook on teaching methods for Italian as second language and translated and revised texts for various publishers such as: La Scuola, Giunti, Larousse and CNED. In 2006 Giovanna spent a year teaching Italian at the University of Iowa. Forever fond of teaching and mentoring students, Giovanna continues this passion while also operating her own interior design business, Gio Style Design, LLC.
Alessia DeFraia
Paola De Petrillo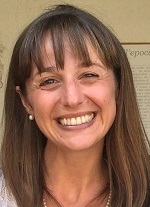 Paola graduated from the Università Cattolica di Roma in 2004 with a degree in Dentistry. While practicing Dentistry she also worked as a translator, focusing mostly on articles published in medical journals. Her passion for the Italian culture inspired her to change careers, so she earned a DITALS certificate from the Università per gli stranieri in Siena, for teaching Italian as a foreign language. In Rome, Paola taught at the Leonardo da Vinci school. She also worked for Thomas More College, where she taught American students who were studying abroad. Born and raised in Rome, Paola has a profound appreciation for classical history and literature and loves to share her passion for all things Italian. Paola enjoyes spending her leisure time traveling and exploring new cultures through dance.
Fiorella Di Pietro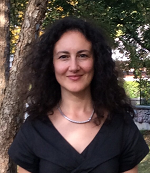 Fiorella Di Pietro was born in Abruzzo, Italy. She has a Law degree from "Universita` degli Studi di Urbino" and she worked as a lawyer. She earned her Master's Degree in Human Resources at I.r.f.o. Pescara, Master's Degree in Tourist management at Up Level School in Rome and obtained Ditals Certificate from "Universita' per stranieri di Siena" (Italy) that gave her further competence to teach Italian as a foreign language. Her working experience besides law, consists of teaching Italian language in private schools to beginners and advanced professionals. Currently, also, teaches in two District Schools in Illinois. She also dedicates her time as a volunteer in Chicago area public library. Fiorella enjoys sharing the knowledge and beauty of Italian language as well as importance of Italian culture with international community. She dedicates time to her family, travel and painting.
Massimiliano Gioia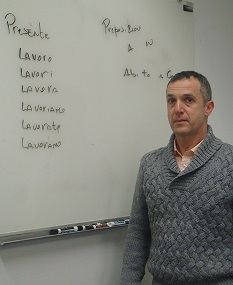 Massimiliano was born and raised in La Spezia, Italy. He graduated in Literature with a major in Classics from the University of Florence. He taught Italian literature and History in Treviglio, a small town near Bergamo. In 2003 Massimiliano moved to Chicago and continued his teaching career as an Italian and Latin teacher in Chicago Public Schools and in Lake Forest. Whilst teaching full-time, he earned a Master's in Clinical Psychology at Roosevelt University and a Master's in Education at National Louis University. He is currently a full-time student at The Chicago School of Professional Psychology as well as a language instructor here at ItalCultura.
Silvia Lorenzini
Silvia was born in Tuscany and has a degree in Foreign Languages and Literature, at the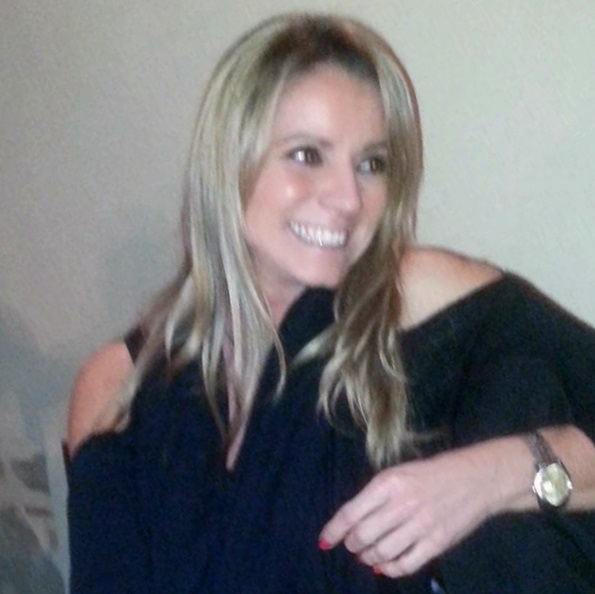 University of Pisa. After that, she took a two year Forth Level Postgraduate Course in French Language in Paris. Then a one year Postgraduate Course in Teaching of Italian as a Foreign Language. She has been official Translator and Interpreter for Business Negotiations and Documents, for Multinational Chemical Company (based in France, Belgium and Italy). She has been teaching Italian as a second language in "Dante Alighieri School", in Livorno. She has been the Coordinator for the Teaching of Italian L2 at the School of Italian Language "Italiamo" at "British School" in Pisa and she was in charge of the training of teachers at the same school. After traveling in different countries, mainly France and Spain, she moved to Chicago in 2007.
Alessia Romanoni
Alessia was born and raised in Milan, Italy. Her family combines cultural influences from the North (on her father's side) and the South (on her mother's), which contributed to the development of her interest in the cultural and linguistic complexity of the country. After pursuing classical studies in high school she graduated in Humanities at the University of Milan, majoring in Italian Philology. She then moved to Chicago where she started working in advertisement, but also as a translator and private Italian teacher. Meanwhile she earned a Master's degree in Language Pedagogy from Ca' Foscari University of Venice, with a specific focus on teaching Italian to foreign students. She is also certified to teach English as a Foreign Language. Alessia's main passions are traveling, reading, interior and fashion design, photography, and singing.
Claudia Zanella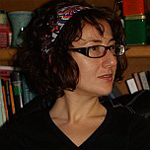 Claudia earned her degree in Comparative Language at the University of Milan, focusing on English and Russian literature. During her university years she travelled across Russia, England, Ireland, and the USA, doing research on different aspects of Modernism. After moving to Chicago she took a Master's degree in English Literature at DePaul University. She wrote her thesis on Virginia Woolf's shorter fiction and its relation to British philosophy. Claudia enjoys working as a translator and interpreter, and as an independent researcher on different themes of Italian and English literature for different Chicago cultural institutions. Teaching is an essential part of her life as she is also a certified yoga instructor. Claudia taught Italian at DePaul University and Columbia College.